SouthBears Training at "Impact Virginia" held at Culpeper Virginia on July 13-17, 2008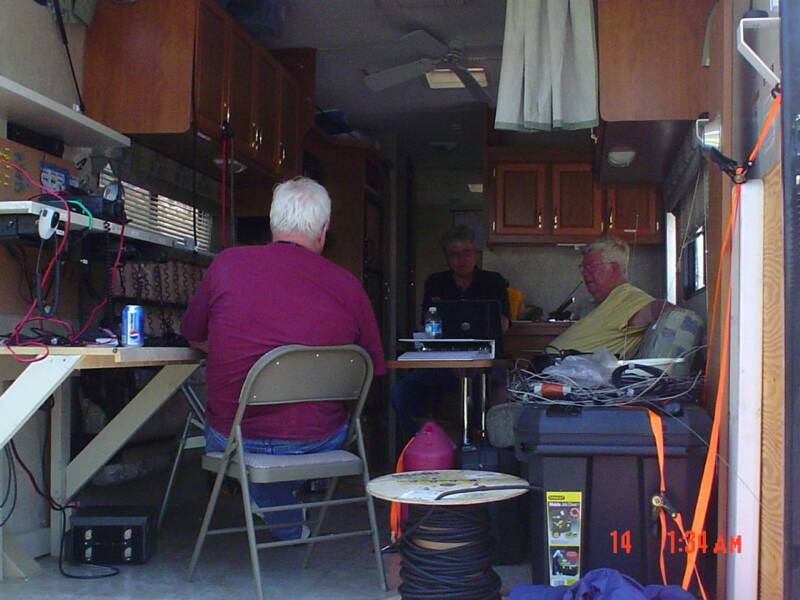 SouthBears members are pictured inside the Communications/Command Trailer during the training event at Culpeper Virginia.  This event began on Sunday and continued through Thursday.  This was a combined training and work exercise. 

The training was in the use of the business band radio system in conjunction with Amateur Radio resources to extend the effective range for field operations.  In addition to this testing, Amateur Radio was tested with the use of two meter communications with the state office in Richmond's DOC.  Digital modes such as Winlink, BPSK31, and Chip64 were tested.  HF voice was used nightly for hams that lived in SW Virginia to remain in contact with their families while in the field. 

The BGAN satellite system was used for training for both satellite communications via voice and data. 

Time was also given for the use of installation of equipment in the motor home Command/Communications center and to make improvements on the communications trailer.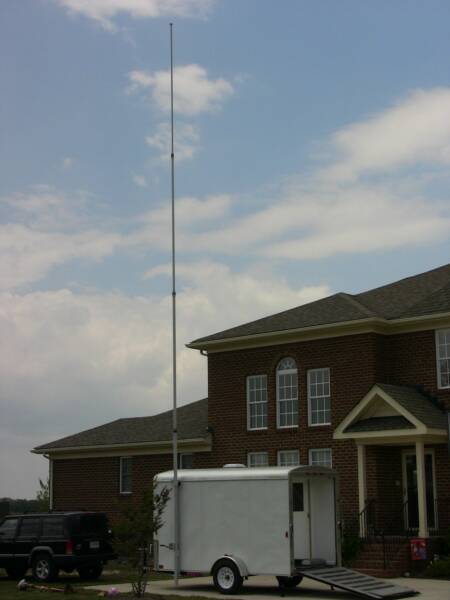 This Communications trailer brought from the Norfolk Area Baptist Association by Chuck Moseley is an outstanding example of a powerful communcations system in a small package.  This 6' X 12' trailer contains a well designed layout  with a tubular telescoping, tilt-over heavy duty mast that can be placed in operation at 40 feet above ground in 20 minutes or less.






The "thumbnail" photos above are of the 6' X 12" Communications Trailer from Norfolk.  Click on the images for an enlarged view.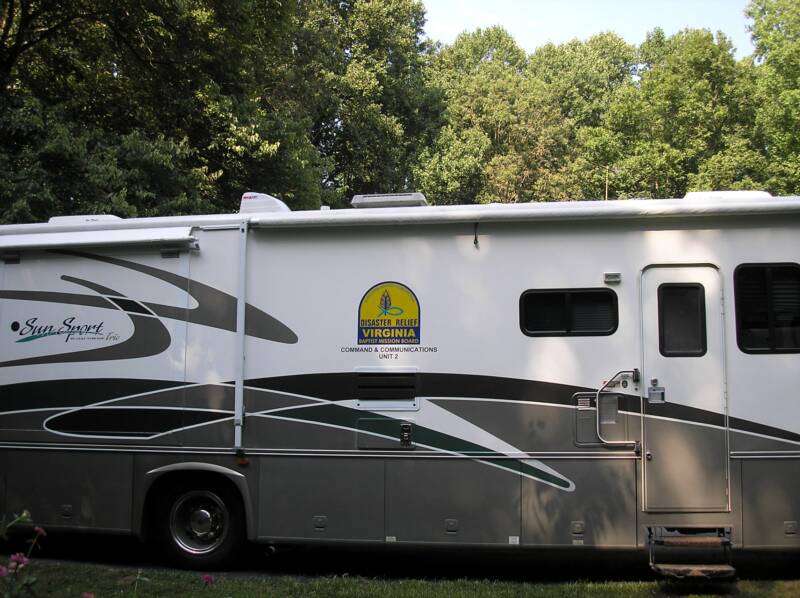 The above photo is of the VBMB SouthBears Command/Communications motor home (Unit 2) .  Currently VHF/UHF, HF and business band radios are being installed in this vehicle.   There is also is a BGAN satellite system as part of the total communications package.  "Thumbnails" to the left are additional photos of this unit.  Please click on the 'thumbnails" to enlarge them.




Rear View of Antenna Mount

"Tarheel" HF Antenna System

Logo of the Command and Communications Unit 2