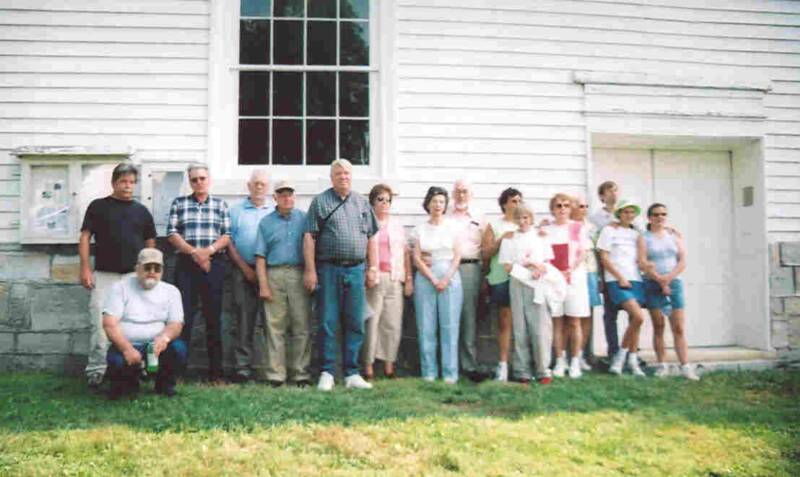 This is the Sage family in front of the St John's Lutheran Church located about 15 air miles from the farm of Silvester Ott, father of Lovis Ott Sage.  The church was built about 4 years prior to Sylvester death in 1803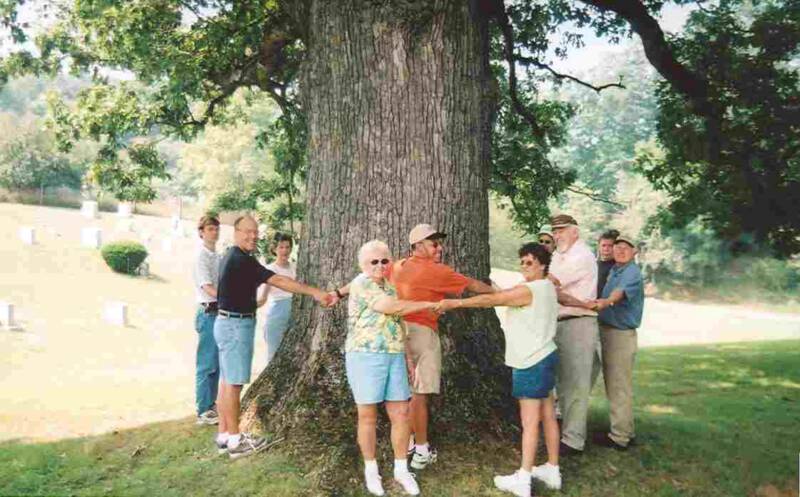 This Oak Tree was an old tree when the Zion Lutheran Church was built in 1792.  Zion is the Lutheran Church build closest to Cripple Creek, when the Sage's and Otts were living in that area.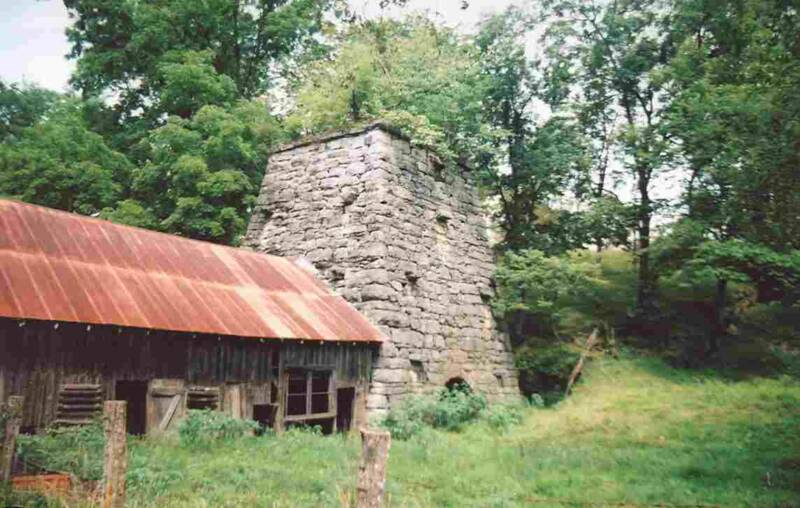 This photo is of the old Noble furnace used to process Iron ore from Iron Mountain.  This furnace located at Cripple Creek was constructed prior to 1780 and was the primary industry for the area in the middle and late 1700's.  I feel that Sylvester Ott and James Sage were linked to Iron making in the Cripple Creek area.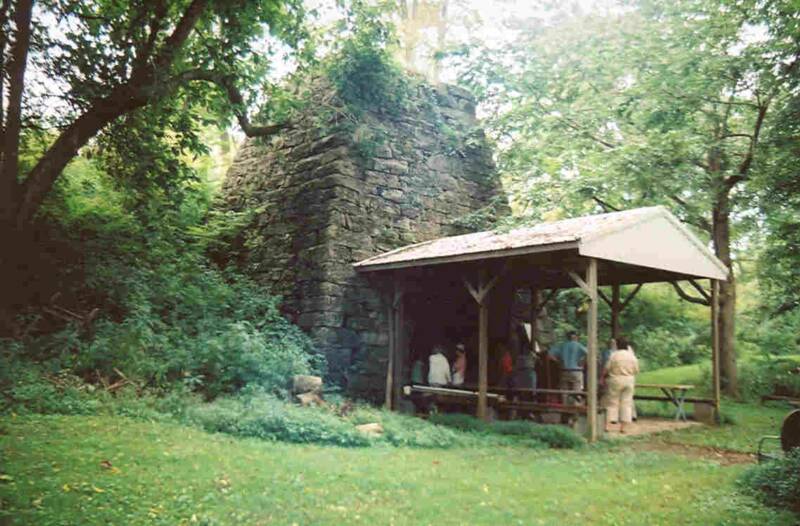 This is the Eagle Furnace located on Cripple Creek.  This furnace was build by German stonemasons during the time that Sylvester Ott was living nearby.  This furnace process iron ore from just across the creek.


Click here to go to page Two of Reunion Tour Photos