This is Sharleen's homeplace, where her mother lives with Sharleen's brother Bill.

Sharleen's mother, Lucella Lewis spends countless hours working with her flowers.  This is a labor of love.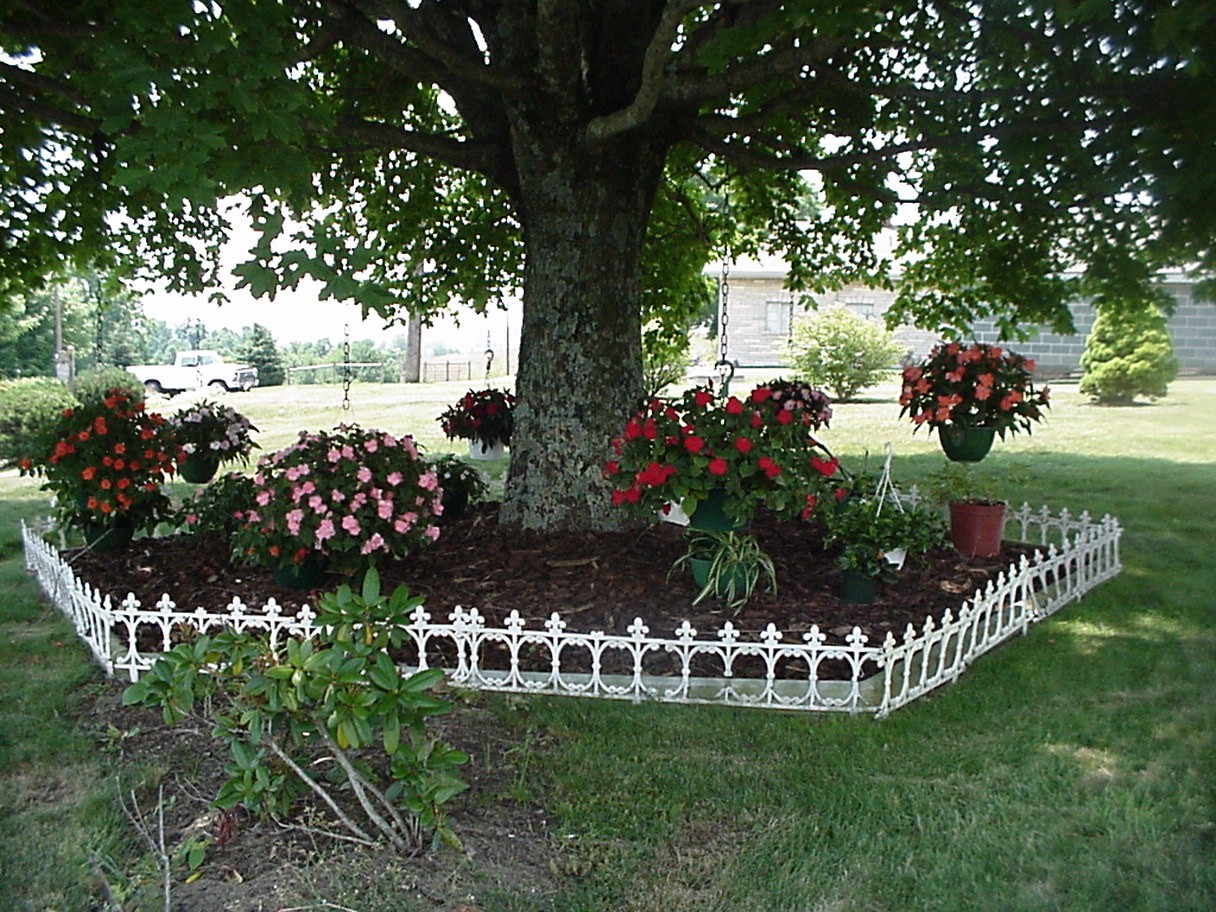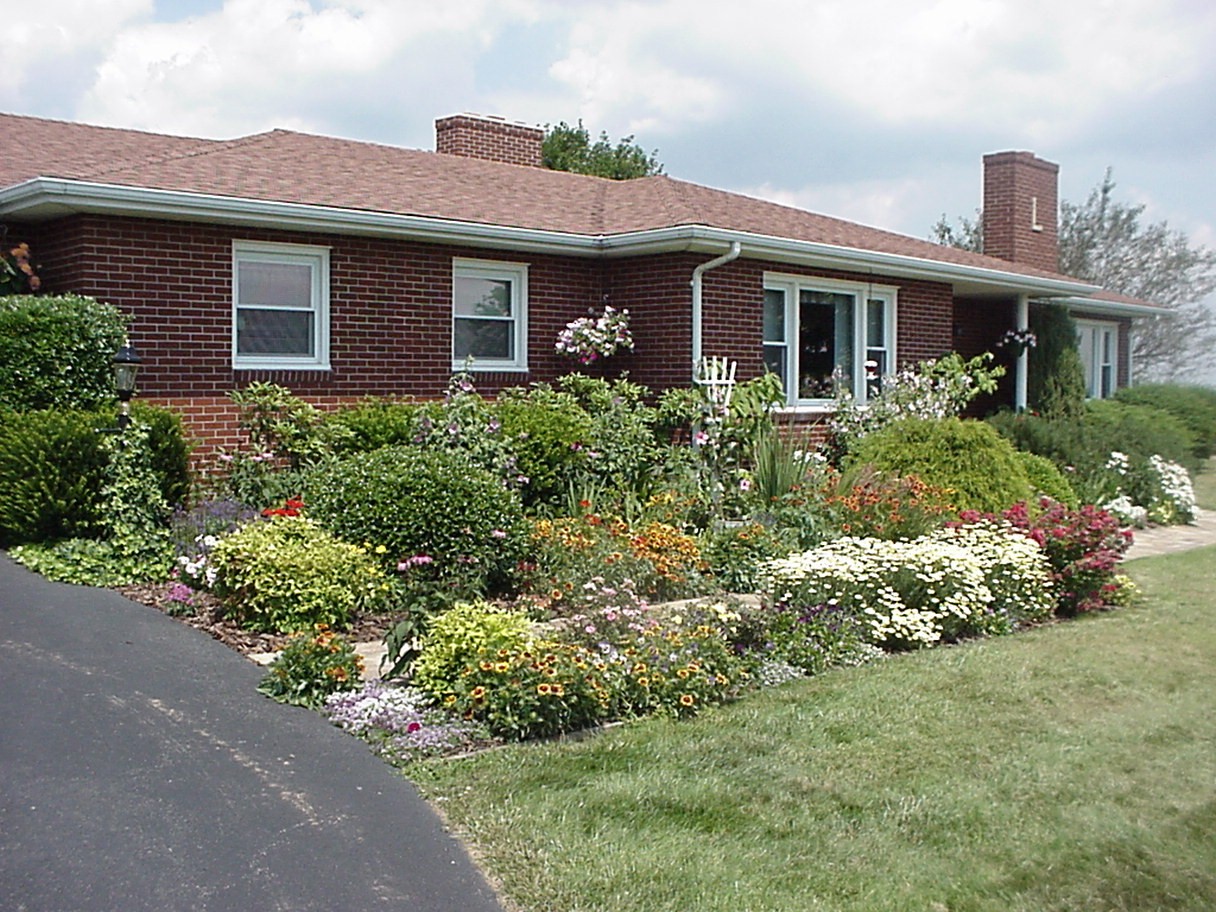 This is Lucella's hanging basket creation on one of the Maple trees.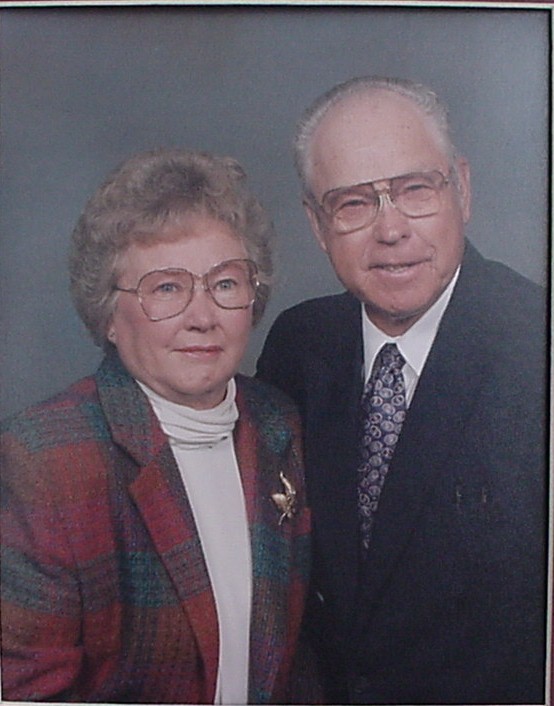 Ed and Lucella Lewis are the parents of Sharleen Sage and Bill Lewis.  Lucella was a school teacher prior to her retirement in 1991.  Ed was a well driller, plumber and cattle farmer prior to his death in March of 1999.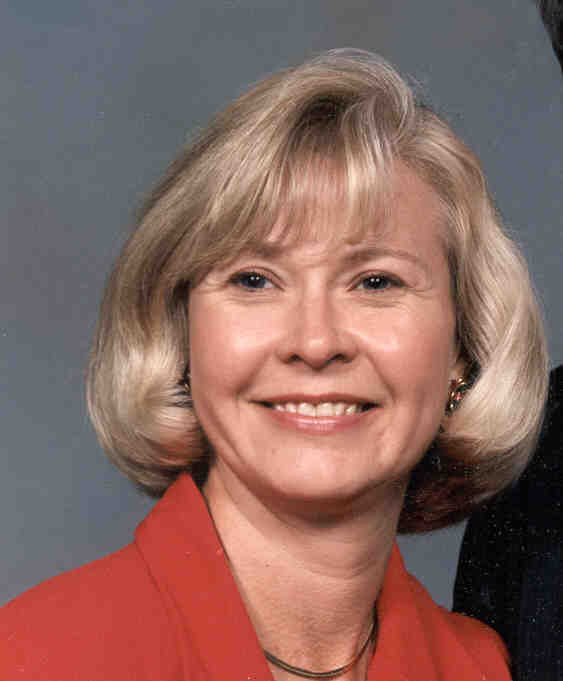 Sharleen Lewis Sage is the oldest of the two children born to Ed and Lucella Lewis.  Sharleen now lives next door to the home place in a house that was owned by her grandparents.

William Rex (Bill) Lewis is the second child born to Ed and Lucella Lewis and continues to live at the Lewis home place.  Bill is involved in a partnership with Glen & Sharleen Sage  in a machine shop (Wilshar Precision Machine Inc.)  Bill is serving as comapny President and is involved in programming, set-up, and production.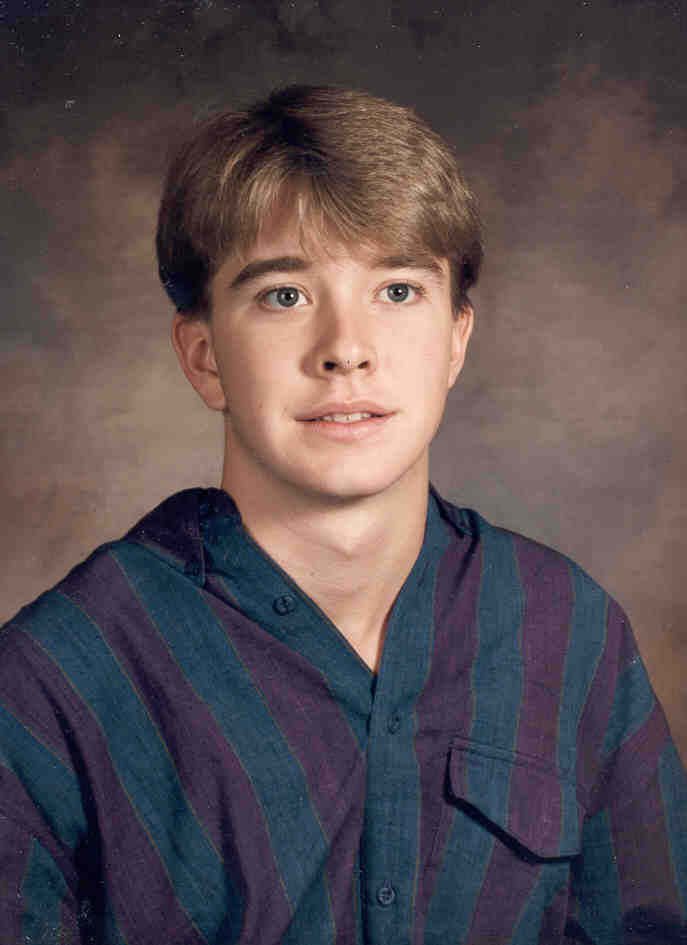 R. (Chuck) Charles Burnette Jr. is the only Lewis grandson.  He is the Son of Sharleen Lewis Sage and the step-son of Glen Sage.  Chuck is currently an employee of Wilshar Precision Machine and is involved in the daily production of machined parts.